Batliboi Renewable Energy Solutions Pvt. Ltd. (formerly Batliboi enXco) is a part of the Batliboi Group of companies in India.
Batliboi Renewable Energy Solutions Pvt. Ltd. (BRENSOL) operates in the fields of Wind Energy and Solar Energy.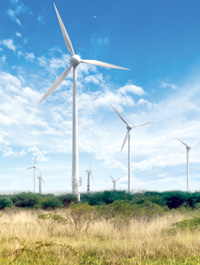 Wind Energy Solutions
BRENSOL began its association with the Wind Energy in the year 1996 (then Batliboi Foras Ltd.)  It is a pioneer in Operations and Maintenance of Wind Turbine Generators (WTG's) of various capacities and makes. It has expanded into offering complete solutions for power supply from Wind Energy. Today it has over 1500 WTG's under its care.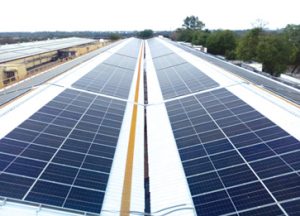 Solar Energy Solutions
In keeping with its dedication to renewable energy, the company made a foray in the field of Solar Energy in the year 2018. in Operation and Maintenance of Solar Power Plants and their Substation, Design and Installation of Roof Top & Ground Mounted Solar systems, Project support for OEMs Solar Power Plant Development and Industrial Renewable Solution for Hot Water Storage Plants.
BRENSOL is a single window service provider to various WTG OEMs, WTG owners, Solar Power Plant Developers and Independent IPPs. As India's leading renewable service provider, it strives to enhance its offering and commitment to fight Climate Change